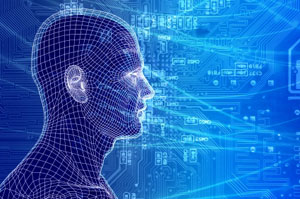 The internet is a rapidly developing communication tool.  Not only is there a vast amount of information out there but it is in multiple formats: blogs, twitter, videos, podcasts, targeted emails, digital newsletters and more.  This presents a twofold challenge for marketers; how to keep content fresh and stand out from the crowd?
Lindsell Marketing's content rich approach to Digital Communications means that we can deliver interesting digital communications that are tailored to the many online channels out there. We create blogs, e-bulletins, video scripts and presentations which are thought provoking and contain consistent and relevant messages across all online channels.
The result is that your company stands out in a crowded online marketplace whilst making the most out of each digital communication channel with hard hitting, relavant messages for your target audience.
What is the Lindsell difference?
We understand the different online channels and can develop strategies and messages to fit the digital communication
We understand the marketplace you operate in and the industries that you want to sell to
We have an experienced team of copywriters
We develop thought leadership materials branded to you that can be adapted for all digital communications
You can trust us to take it off your hands.
What does content rich Digital Communications include?
Fresh content in a digestible format for your website, blogs, e-newsletters, videos, and social media outlets
Recommendations on frequencies, messaging and media
Up-to-date content through third party news sourcing and editing
Content tailoring for each digital channel.
At Lindsell Marketing, we know that the proof is in the eating.  If you're hungry to find out how we do this, read a selection of our case studies.
Tags: b2b marketing, communications marketing, content creation, content generation, copywriting agency, digital marketing, internet marketing strategy, marcoms, marketing collateral, marketing communications agency, marketing communications strategy, marketing strategy, pr and marketing, web content