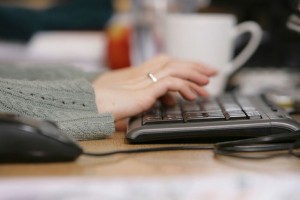 The art of search engine optimisation lies in understanding how prospects in your marketplace look for companies like yours.  While there are many specialist agencies out there, few service providers actually take the time to immerse themselves in your business and understand what makes your prospects tick.
Lindsell Marketing's approach to content rich SEO is different.  Our knowledge of the vertical markets means that we have a thorough understanding of your prospects' industries and the language used.  The result is an SEO strategy which identifies the keywords that will drive hot prospects to you online.  Integrate this tool with your digital communications strategy and you get a powerful online presence that generates real leads.
What is the Lindsell difference?
Our understanding of the marketplace you operate in and the industries that you want to sell to mean that we can identify, analyse and recommend the key terms used by your prospects
We have dedicated research and senior marketing consultants to develop your SEO strategy
We develop thought leadership materials that can incorporate key metadata to give you a joined up approach to SEO and digital communications and increase your online presence effectively
You can trust us to take it off your hands.
What does content rich SEO include?
Marketplace and keyword analysis
Competitor metadata analysis
Strategy recommendations and testing
Advice on how to repurpose this knowledge for marketing campaigns, both on and offline.
At Lindsell Marketing, we know that the proof is in the eating.  If you're hungry to find out how we do this, read a selection of our case studies.
Tags: communications marketing, digital marketing, internet marketing strategies, internet marketing strategy, marketing communications agency, marketing communications strategy, marketing strategy, search engine optimisation, seo